The Front Line Officer's Mobile Partner
Smart Squad brings smartphone mobility to your front line officers. It revolutionizes access to your agency records & intelligence systems and speeds up routine officer processes.
Is your police agency ready to empower your front line with Smart Squad?
Increase Efficiency
Save time on routine tasks for officers to keep them focused on operations.
Reduce Costs
Automate routine data management tasks to deliver direct savings to agencies.
Increase Safety
Provide actionable information and intelligence to officers when they need it most.
Smart Squad Features
Smart Squad includes several features that transform day-to-day operations for police agencies. Our goal is making front line operations simple and efficient.
Easily and quickly search & view records including persons, locations, incidents, businesses and vehicles....

Access analyst generated intelligence in real time, and filter only what you need to know...
Enable officers to know what's going on around them and what they need to be...

Securely document crime, accidents and other incidents, with a direct integration into your RMS system....
Insanely quick and secure entry of traffic citations creates substantial organizational efficiencies....

Manage current officer tasks so they can be most effective while deployed....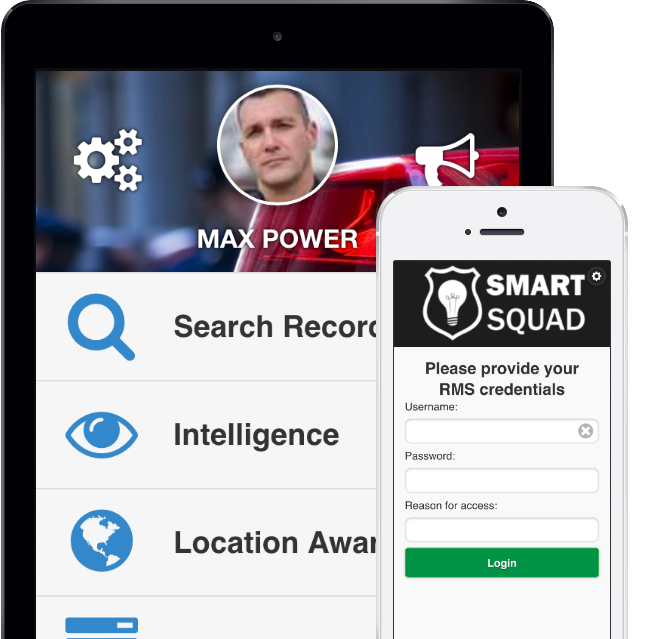 Complete Compatibility
Smart Squad is designed to work with multiple Records Management Systems and Intelligence platforms. It is flexible by design, and embraces data standards.
It is designed for the high security environment of law enforcement, including 2-factor authentication and full data encryption. We align with both CJIS and Canadian Security guidelines.
The Smart Squad application is available for several mobile platforms in use by law enforcement today.

Get Smart Squad For Your Agency
To securely access your existing RMS and intelligence data, Smart Squad requires a quick software installation within your agency and your smartphone.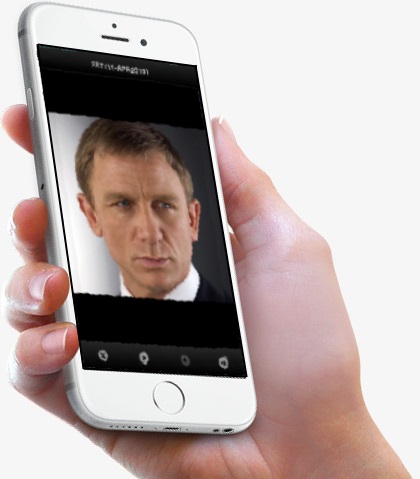 Word on the Street
Talk about a revolution in front line policing – Smart Squad allows officers to focus on public safety by minimizing time for administrative tasks - head and shoulders above other mobile solutions for law enforcement...

Read more

Crucial to officer safety and investigations is the efficient real time access to intelligence and recording of information - something a pen and a notebook cannot do....

Read more